Find babysitting jobs
1,903 families matching your search
1 child (Preschooler)
Hola necesitamos una niñera para mi hija Martina,que tiene 7 años ya que algunas veces salimos con mi señora y necesitamos que la cuiden. Solo es que la cuiden ya que no le gusta quedarse..
1 child (Baby)
Hola! me llamo Romina y soy trabajadora social. Somos una pequeña familia de 3 súper tranquilos y relajados. Buscamos a una persona confiable y comprometida para que pueda cuidar..
2 children (Toddler and Preschooler)
Hola Soy Javiera, necesitamos niñera para un niño de 5 años con necesidades especiales (similar a autismo) y otro de 2 años, muy amorosos los dos. Necesitamos algunas tardes de 14:00..
1 child (Baby)
Matrimonio con un bebé de 6 meses , vivi neo en las condes , ambos trabajamos y necesitamos cuidado por unas horas ya que trabajo desde la casa y mi marido fuera por ello y al ser..
1 child (Preschooler)
Hola, estoy buscando a alguien que pueda cuidar a mi hijo Renato (5 años). El trabajo sería en las tardes, de 15:00 a 19:00 horas, semana por medio. Busco a una persona dinámica y..
1 child (Teenager)
Hola, somos una familia de pequeña y necesitamos contar con una cuidadora de mi Hija de 13 años , la cual sufre de TCA y requiere de una persona que este atenta a ella en todo momento,..
Last activity: 4 days ago
CLP 3,000/hr
1 child (Baby)
Estamos en búsqueda de niñera que tenga disponibilidad de Lunes a Viernes por las mañanas, para que nos apoye con los cuidados de nuestro hijo de 1 año 2 meses, en nuestra casa. Enfocado..
Average response time: 19 hours
Last activity: yesterday
CLP 3,000/hr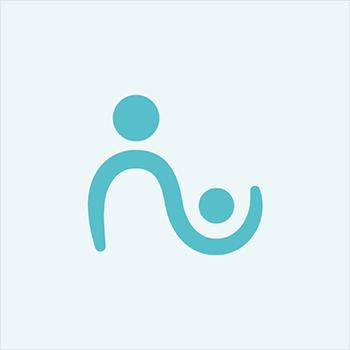 1 child (Toddler)
Hola somos mamá e hija mi hija no es tea pero tiene rasgos muy marcados. Por eso busco alguien que entienda sus alergias alimentarias y emocionalmente que son las más difíciles. Tiene..
2 children (Preschooler)
Familia con dos niños se 3 años y 4 años y medio Somos muy dediicaros con ellos pero trabajamos todo el día y aún no encontramos a la persona correcta que nos ayude con ellos Siempre..
1 child
Somos una familia católica, mi marido es español, Arquitecto, y yo venezolana-española, Lic. En Administración, nuestra hija Estefi nació en Chile, y actualmente tiene 22 meses. Vivimos..
1 child (Baby)
Somos una familia de 3: papá Rafael, mamá Camila y bebé Simón (9 meses). Nos encanta la naturaleza, escuchar musica, ver series y películas. Estamos buscando a una persona que pueda..
1 child (Toddler)
Hola, busco quien cuide a Octavio de 1 año 8 meses unas horas cuando tenga hora a médico o necesite hacer trámites, sería mientras voy y vuelvo solamente y más que nada sería jugar..
2 children (Toddler)
Hola, me llamo Evelyn Araya busco cuidadora de niños, mis bebes tiene 3años, me interesa horario de tarde especialmente los días martes, jueves, viernes, sábados y Domingos, vivo..
1 child
Mamá primeriza de Brunito, en casa vivimos 3 personas, vivimos al lado de un parque donde podemos salir a pasear y hay días que estaré en casa por ende se aliviana un poco el trabajo..
2 children (Preschooler)
Hola, busco auxiliar, técnico en párvulos o niñera que quiera trabajar como tutor sombra en colegio, al cuidado y atención de una niña con Trastorno del Espectro Autista TEA, con el..
---
---
Are you looking for a babysitting job?
Find the perfect family to babysit for via Babysits, with 1,903 jobs currently available matching your search criteria. You decide when to work and how much you earn! Find a great babysitting job in no time!
---
Babysitting jobs in large cities